I am SO excited to announce this!
The Roof Strategist is now an official Sales Training Partner with Owens Corning!
As you may have noticed, I have never, ever partnered with, endorsed, or even accepted sponsorships from any business in any capacity.
That's right. NO affiliations whatsoever.
Still, behind the scenes, my relationship with Owens Corning has flourished over the last 18 months.
And I do want to say a big thank you to my valued clients for "putting in the word" that started our relationship.
I've had the opportunity to train many of their contractors, speak at their events, and get to know the incredible team at Owens Corning.
Our values aligned in a deep way, so the relationship grew organically. We work really well together and are having a lot of fun supporting roofing contractors!
Everyone at Owens Corning has made me feel like part of the team.
That's why I am so excited and honored to continue growing my relationship with Owens Corning as their  Sales Training Partner.
FREE "Pitch" Like a Pro Roofing Sales Training
240+ Video Library for Storm and Retail
For Roofing Sales Reps & Owners With New Hires: All the training you need to be a "million dollar" closer!
Get Instant Access FREE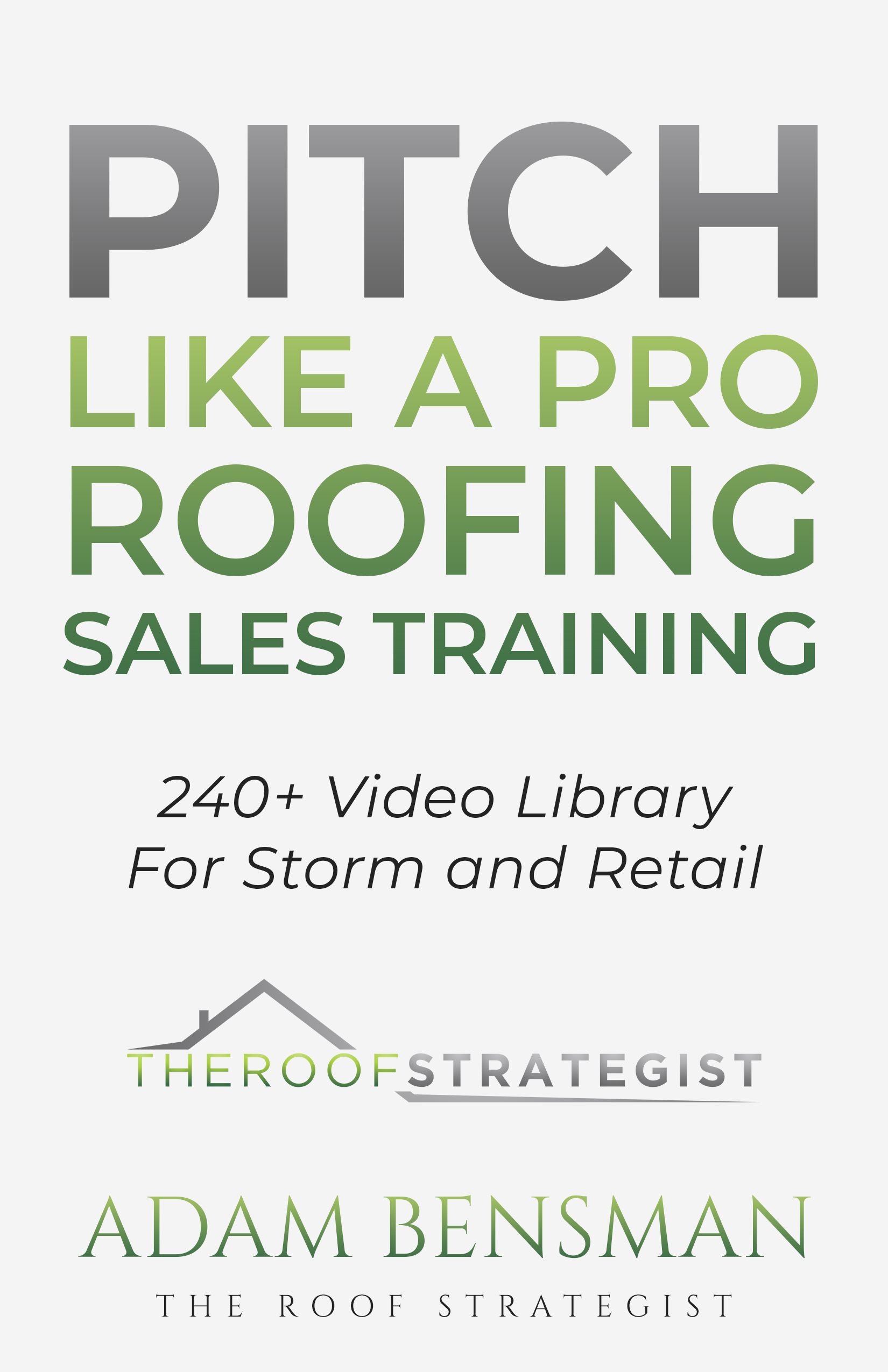 What Does It Mean Going Forward?
Everything will go along, as usual, and I am still able to serve everyone!
For Owens Corning Contractors: I hope to see you at an upcoming live event! I'll be on the road with the team and can't wait to see you in person!
Also, you will now have access to a new training we built exclusively for Owens Corning University.
Thank you so much for your continued support and for celebrating this with me!
Get More Roofing Sales Strategies, Scripts, Tips & Videos
If you want training, strategies, pitches, and/or scripts related to any topic in roofing sales, you'll find it in my all-in-one sales training, sales strategy, and sales system, the Roofing Sales Success Formula & Complete Sales Strategy.
This exclusive program covers everything from knock to close, with packages for individual roofing sales reps and entire teams. Many roofing sales companies LOVE this program because it's a consistent process to train everybody on a relatable sales system that WORKS and that's a lightning-fast way to get results.
If you have questions, just call or text (303) 222-7133 for more info or a private demo.
You can also subscribe for the latest roofing sales training videos and/or get a copy of my Pitch Like a Pro roofing sales training video library. It includes every roofing sales video I've ever done, organized by category, along with a bunch of tips, tricks, and more. It's great for new people and seasoned veterans, and it's updated all the time to help you and your team smash your income goals and give every customer an amazing experience.
And don't forget to check out my Marketing Battle Pack for instant access to 70+ pieces of my proven, turnkey roofing sales and marketing materials. It's an entire suite, specially designed for sales teams, managers, and owners, providing:
Scripts
Scheduling
Direct Mail Letters
Door Hangers
Goal Projection Planners
A LOT more!
It's affordably priced and comes with a 100% money-back guarantee. There's also a playlist of instructional videos in there, explaining every single thing. So, you can watch the videos, and you'll know exactly what to do.
Thanks for joining me, and I look forward to sharing more with you in the next blog.